For the Week Ending January 10, 2020

30 YEAR FIXED MORTGAGE RATES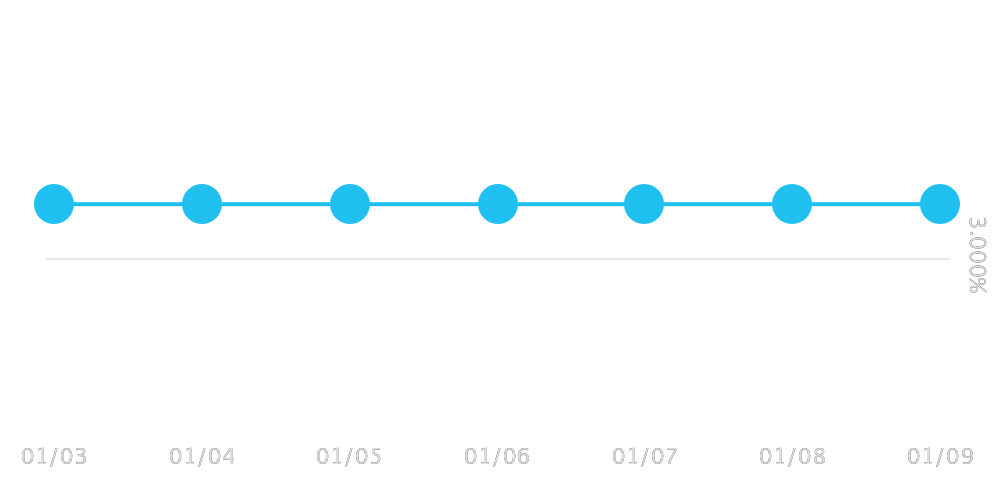 Please enjoy this quick update on what happened this week in the housing and financial markets.

Activity in the services sector rose slightly in December, climbing to 55 from 53.9 in November, as businesses felt relieved by a partial trade agreement with China.

The U.S. trade deficit fell more than expected in November, hitting the lowest level since President Trump took office. A reduced deficit could help employment and improve currency value.

Stocks rallied this week as tensions eased between the U.S. and Iran. A flight to safety had helped mortgage rates late last week, seeing rates hit the best levels in a month.

 
 

Housing inventory recently hit a 2-yr low, falling by 12% year-over-year in December. The median home list price was $299,950.

Freddie Mac has announced a new online homebuyer course, called CreditSmart Homebuyer U. Completing the course satisfies Freddie Mac's homeownership education requirements.

Statistics show that new home sales are stronger in growing cities. A recent study by CoreLogic shows states with the largest population growth have the most sales.

 
 

"The opportunity is often lost by deliberating."
Publilius Syrus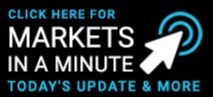 Here is the Video version of this week's Markets in a Minute: 
If you have any questions on the market, loan qualification, or just want to get started on your loan, click the button below to get started online, or give me a call at 866-900-2342 toll free direct. 
We proudly offer a full array of Government,  Conventional, and Jumbo loan Options including FHA, VA, USDA, FHA Jumbo, VA Jumbo, VA Refinance, Conventional, Jumbo, VA Condo loans,   FHA 2-4 Unit Loans, VA 2-4 Unit Loans, FHA 203K Rehab Loans,  5% down Conventional loans,  Conventional Condo's OK to 95%,  95% conventional purchase with ZERO Monthly PMI, and more.  
Veterans:  We are able to help Veterans with a new home purchase with a VA Loan or VA Jumbo Loan as soon as 2 years after Bankruptcy, Foreclosure, or Short Sale (even sooner if Short Sale involved no late payments).  Call Today - get back into homeownership!  
--> VA Loan Limits for 2019.  Learn More - Up to $726,525 with zero money down VA Jumbo Loan 
--> VA Loans over the County VA Loan Limit - yes, we allow this:   Read more detail on how to get a VA Loan Over your County VA Loan Limit here  VA Loans up to $1.5M!
--> Answers to Common VA Loan Questions - VA FAQ Series
We serve the entire state of California  including: Anaheim,  Antioch,  Bakersfield, Brentwood, Burbank,  Carlsbad,   Chula Vista, Corona,  Coronado, Downtown San Diego, Encinitas, Escondido, Fallbrook,  Fremont,  Fresno, Hermosa Beach, Huntington Beach, Irvine, Long Beach, Los Angeles, Marina Del Rey,   Menifee, Monterey, Murrieta, Oakland, Oakley,  Oceanside,  Ontario,  Pasadena ,  Poway,   Rancho Cucamonga,  Redlands,   Riverside,   Sacramento,        San Bernardino, San Diego, San Francisco, San Jose, San Marcos, San Mateo, Santa Ana,  Santa Clarita,   Santa Monica, Temecula, Torrance, Ventura, Vista, and all other CA Cities and areas.
We now serve the entire state of Virginia including Virginia Beach, Norfolk, Chesapeake, Richmond, Newport News, Alexandria, Hampton, Roanoke, Portsmouth, Suffolk, and all other Virginia Cities, Towns and Counties. 
We also serve the entire state of  Washington including:  Auburn, Bellevue, Bellingham, Bonney Lake, Bothell, Bremerton, Des Moines, Edmonds, Everett, Federal Way, Ferndale, Issaquah, Kent, Kirkland, Lacey, Lake Stevens, Lynnwood, Mercer Island,  Mill Creek, Monroe,  Montlake Terrace, Mt Vernon, Mukilteo, Olympia, Puyallup, Redmond, Renton, Seatac, Seattle, Silver Lake, Snohomish, Spokane, Sumner, Tacoma, Tumwater, Vancouver, Wenatchee, Woodinville, Yakima and all other WA cities and towns. 
We also serve Alabama, Colorado, Georgia, Illinois, Indiana,  Massachusetts, Michigan, Mississippi,  Indiana, Tennessee, Texas, and Wyoming Homebuyers and Homeowners.  
VA Loan Limits 2019     FHA Loan Limits 2019     Conforming Loan Limits 2019
All information is subject to change without notice.
Licensing   Fair Lending  CCPA Privacy Policy  Privacy Policy    Complaints    
State of NY Disclosure    TX Disclosure    General Disclosure
Residential Mortgage Lender registered by the CA Department of Business Oversight
Georgia Residential Mortgage Licensee #39449
VanDyk Mortgage is a private company specializing in FHA & VA financing,  VanDyk Mortgage Corp is not a government agency. Corp 2449 Camelot Ct SE, Grand Rapids, MI 49546
copyright 2020 VanDyk Mortgage Corp
Branch address  310 Via Vera Cruz, ste 210 & 211, San Marcos, CA  92078  760-752-4480 direct
NMLS ID:  3035 - VanDyk Mortgage Corp   NMLS ID  220268  
Brian Skaar - Loan Originator / Branch Manager   
NY Disclosure:  Website authorization has not been approved by teh New York State Department of Financial Services.   Until this website is authorized, no mortgage loan applications for properties located in New York will be accepted through this site.